What is Sunday School all about?
Sunday school is about discovering how spirituality is relevant in your life how it fits into every day and shows up in everything you love to do. It's a totally supportive environment for kids up to the age of 12 and youth to the age of 20, where you can ask the hardest questions, as you're figuring out how to apply spiritual truths contained in the Bible, to your own experiences. It's a chance to share ideas with other young people, look for meaningful answers to the stuff that comes up in your lives.
What's taught in Sunday School?
Each Sunday School class is designed to meet your needs as a student. All of the classes are based on the Bible, and you'll use Mary Baker Eddy's book, Science and Health with Key to the Scriptures to help you dive deeper.
Core topics include:
The Scriptures: Everyone can practice the healing ideas taught in the Bible and in the weekly Bible Lesson.

The First Lessons - The Basics: Students of all ages are taught the Ten Commandments, the Lord's Prayer and its Spiritual interpretation by Mary Baker Eddy, and the Sermon on the Mount.
Calgary
10:00am to 11:00am.
Child care is provided for the very young.
2603 19th Street NW
Calgary, Alberta T2M 3V5
Tel: 403-266-3787
fccs@shaw.ca
Edmonton
11:00am to 12:00 noon.
Child care is provided for the very young.
10810 - 100 Avenue
Edmonton, Alberta T5J 0B9
Phone: 780-422-4754
Email: cscrr@telus.net
Red Deer
11:00am to 12:00 noon.
4907 50th Avenue (Gaetz Ave)
Red Deer, Alberta T4N 4A6
Phone: 403-346-0811
Email: cssocietyrd@gmail.com
Sunday School FAQ.
Weekly Bible Lesson
Subscribe to my Bible Lesson - bringing the Christian Science Bible Lesson into focus for youth (and youthful thinkers). click here for details
I didn't buy that app
Article by Sullivan Grant
From the teen series: Your Healings - May 17, 2018
My mom said that sometimes our view of ourselves might seem distorted, like the photo altered by the app. We might think we're seeing ourselves differently than the way God really sees us. But God only sees us as whole and perfect, and there's no room for any other view. read on ...

Peel off those labels!
A special pullout for teens on the topic of identity. Read and listen to how teens used the spiritual truths learned in Christian Science to answer the question "What am I?" The pullout begins after the Bible Lens.
Global Sunday School Newsletter
Register for this free this weekly Sunday School newsletter to keep the inspiration coming. View a sample newsletter.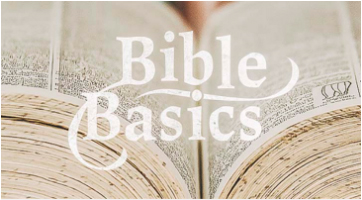 Bible Basics video series
The Bible in two minutes? OK, not the whole of the Bible. But the basics? Absolutely!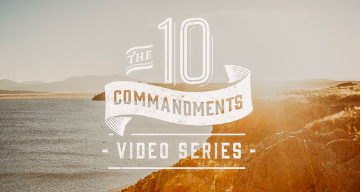 Ten Commandments video series
Contemporary takes on the Ten Commandments.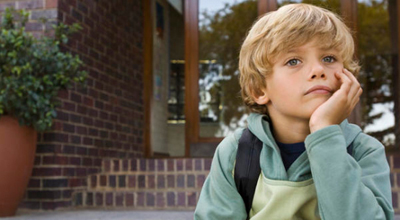 Focus for Younger Kids
Articles, video, and audio for younger kids.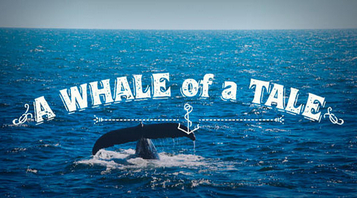 Bible Stories
Video clips of Bible stories.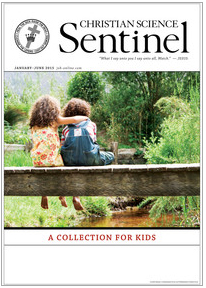 2018 - Special downloads for kids
Read, listen, and download a special section for kids featured in the August 6, 2018 issue of the Christian Science Sentinel. This collection of new pieces for children is available to both subscribers and non-subscribers. You can also share each piece via email, Facebook, or Twitter, or download and print the full PDF.
Free Colouring Books
Download and print one of 8 Bible-themed colouring books.
And all thy children shall be taught of the Lord; and great shall be the peace of thy children.
Isaiah 54:13