Love without limits, Life without fear
Fujiko Signs, CSB, discusses how to move through different life experiences with confidence that comes from feeling the presence of God's kingdom within oneself.
Accessing our un-limited resources
Beth Packer, CS, asks the pointed question, "Where does our good come from and how do we access it?" She explains that God is actually the infinite source of goodness and supply, always providing answers and solutions to our needs.
JSH Audio
You can also listen to weekly podcasts from the Christian Science Sentinel and monthly podcast from The Christian Science Journal on JSH Audio.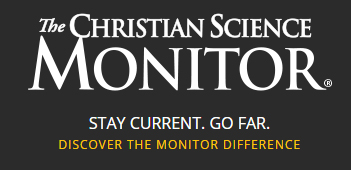 The Christian Science Monitor is an independent international news organization that delivers thoughtful, global coverage. We want to inspire people to think about what they've read long after they've left the page. To share what they've learned with others. And to do something that makes a difference.
In an era when the mainstream media has narrowed its focus, we're convinced readers yearn for the opposite. The Monitor's global approach is reflected in how founder Mary Baker Eddy described its object as "To injure no man, but to bless all mankind." Our aim is to embrace the human family, shedding light with the conviction that understanding the world's problems and possibilities moves us towards solutions.

Visit www.csmonitor.com for international news.

More About the Christian Science Monitor