Welcome to the Christian Science Website for Alberta
where you will find spiritual resources and information
to encourage and support your spiritual growth and exploration.
Temporary closures in effect
Our Calgary Church is temporarily closed. This is in compliance with the request of various levels of government to refrain from all non-essential gatherings.
You may attend our Calgary services online via Zoom. Wednesdays from 7:30 to 8:30pm and Sundays from 10:00 to 11:00am. If you would like attend please email Chris at christrr@shaw.ca and she will send you an email link to the Zoom service(s) of your choice.
HYMNS - to help you enjoy the online services, all Hymns are available by clicking here
SOLOS - click here to view the solos for the Sunday services in August
Our Downtown Calgary Reading Room is open as of June 15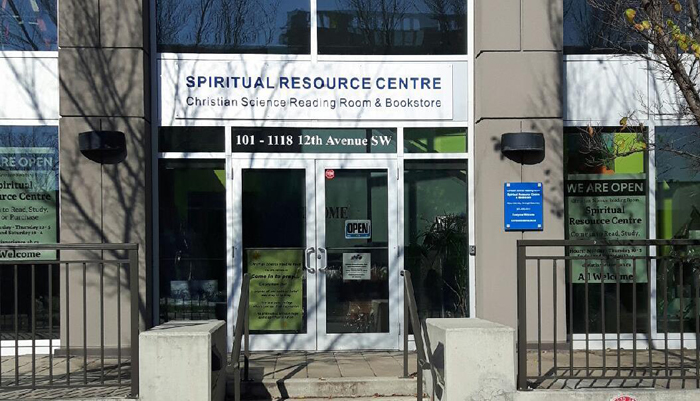 Red Deer and Edmonton Reading Rooms are temporarily closed. The Calgary Reading Room is now open, but is also able to provide curbside service or mail-outs to serve our customers and to answer your questions about Christian Science. Call 403-209-0012 or email christrr@shaw.ca
Please note our new hours of operation.
Monday - Wednesday 10:00 am - 5:30 pm
Thursday - Noon - 7:00 pm
Friday and Saturday - 10:00 am - 4:00 pm

Additional articles and resources from the Reading Room at yycreadingroom.wordpress.com
You may also appreciate some of the online and telephone accessible events offered by The Mother Church
Christian Church
We are a Christian Church located in Calgary, Edmonton, Red Deer, and worldwide branches of The First Church of Christ, Scientist in Boston, Massachusetts. All individuals are welcome to explore our online resources and participate in our church, Sunday school and Bible study activities; anyone can find God to be "a very present help in trouble". (Ps. 46:1)