Reading Rooms are quiet community based spiritual resource centers that function as both bookstores and drop-in centers for the exploration of spiritual healing, prayer, and spirituality. In our Reading Rooms we welcome your questions about Christian Science and you may study, borrow, or purchase the Bible, and other literature and audio products from The Christian Science Publishing Society. We also stock the complete writings of Mary Baker Eddy, music and other Bible related products (in various languages). All are welcome to enjoy our resources and attend our weekly Wednesday "Healing and Sharing" meeting.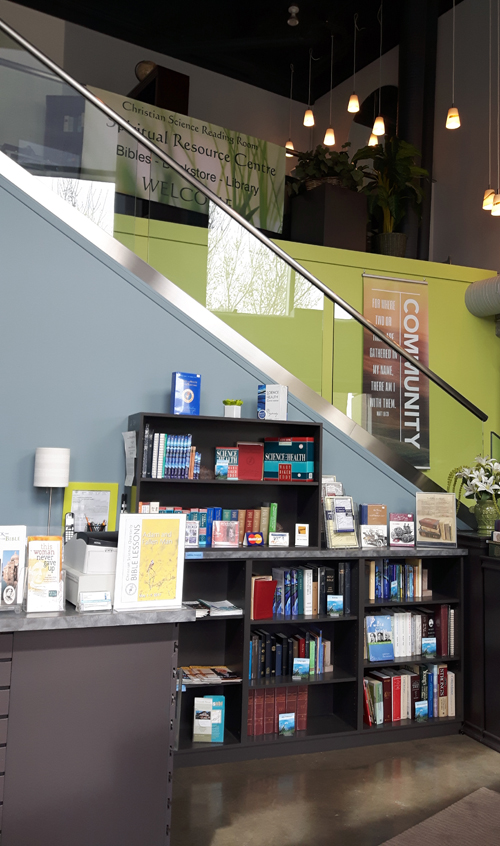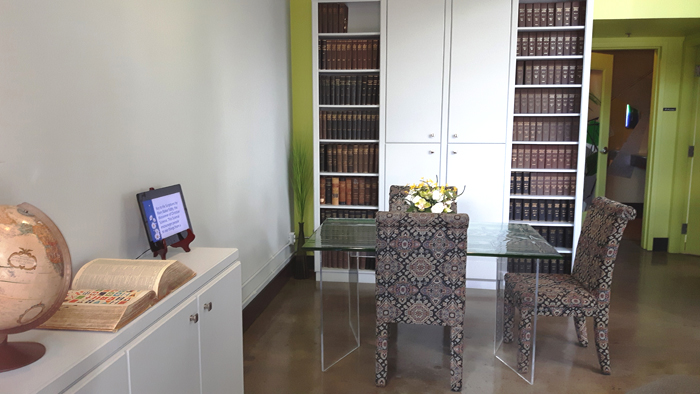 There are approximately 2,000 reading room locations worldwide.
In Reading Rooms you will find:
information and materials about Christian Science and its discoverer, Mary Baker Eddy, including her primary work, Science and Health with Key to the Scriptures, and her other writings, which explain and illustrate the healing power demonstrated by Christ Jesus

a variety of Bibles and Bible research materials and weekly Bible lesson sermons, as well as books and magazines in various languages, children's products, CDs and audio books, and global news and ideas from the Pulitzer Prize winning, Christian Science Monitor

special activities and community events, workshops and some participate in national and local conferences, fairs, and expos

Every Monday, listen to a new episode of Sentinel Watch, a weekly podcast from the Christian Science Sentinel. Tune in to hear a question and answer on a timely topic or a report of healing in the words of the individual who experienced it.

On the last Friday of every month, listen to Record of Truth, a new podcast from The Christian Science Journal. Each month you'll hear one or more guests discuss an important global topic from a spiritual perspective.


A whole new way of studying, searching and sharing the Christian Science periodicals is now available online at JSH-Online.
JSH-ONLINE will keep you "abreast of the times," giving you a portal to 130 years of Christian Science publishing. With your monthly subscription you can access, search, read, listen, study, and share over 250,000 articles and testimonies and over 600 Sentinel Radio programs on your computer, tablet, or smartphone.
You will also have access to new online original content such as articles, blogs and podcasts. With JSH-Online you get it all, from the first edition of The Christian Science Journal, Sentinel, and Herald to the latest issue.
Ordering Products from the
Reading Room
To order products or other publications from the Reading Room, visit the Calgary, Edmonton, or Red Deer Reading Room pages on this web site.
Article - What is a Christian Science Reading Room?
JournalStar, Feb 14, 2017
"One of the most unique parts of a Reading Room is the quiet study room where anyone can pray, read the weekly Christian Science Bible Lesson, search back issues of Christian Science magazines (in print or online), or just think quietly like I did that afternoon years ago. These public places are a resource for anyone on a quest for spiritual understanding and are open to people of all faiths, backgrounds, and ways of life.
Each Reading Room is maintained by a local Christian Science church or churches, and is dedicated to helping visitors discover the peace, comfort, and spiritual solutions available to all from God."

Read the full article
Read the Bible Online
A free online version of the King James version of the Holy Bible.

Read the Bible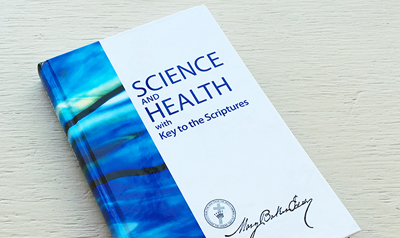 Listen to the audio version of Science and Health with Key to the Scriptures by Mary Baker Eddy.
The entire text of Science and Health is available as a free audiobook for you to listen to online 24 hours a day. The recording runs on a continuous loop. That means it plays non-stop until the end of the book. Then it begins again.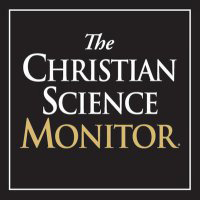 The Christian Science Monitor is an independent international news organization that delivers thoughtful, global coverage. We want to inspire people to think about what they've read long after they've left the page. To share what they've learned with others. And to do something that makes a difference.

Visit csmonitor.com
Self-forgetfulness, purity, and affection are constant prayers.
Mary Baker Eddy
Science and Health with Key to the Scriptures