Celebrating Jesus and the faith that heals
The video below was recorded on Christmas Eve. It is a talk entitled "Celebrating Jesus and the faith that heals" given by Nate Frederick, CS a member of the board of lectureship at Third Church of Christ, Scientist, in New York City.
Imagine Jesus joined you for Christmas this year. Wouldn't you feel loved and inspired to the core of your being? Well, join us to explore how the spirit of Christ, the Godliness that Jesus' embodied, is always with us (and can be understood today as a universal Science).
Webinar - The healing power of stillness
Larissa Snorek-Yates
Larissa talks about how everyone can discover a stillness that brings rest and healing to our everyday lives. Christian Science healing teaches how to find a deep-settled calm within ourselves that cannot be disrupted by fear or any outward disturbance.
The talk includes examples of how the Bible and the writings of Mary Baker Eddy have brought lasting peace and complete healing to individual lives.
Sponsored by Edmonton, Alberta Christian Science Church, April 28, 2018.

The Week That Changed The World — an Easter talk by Bible scholar, Madelon Maupin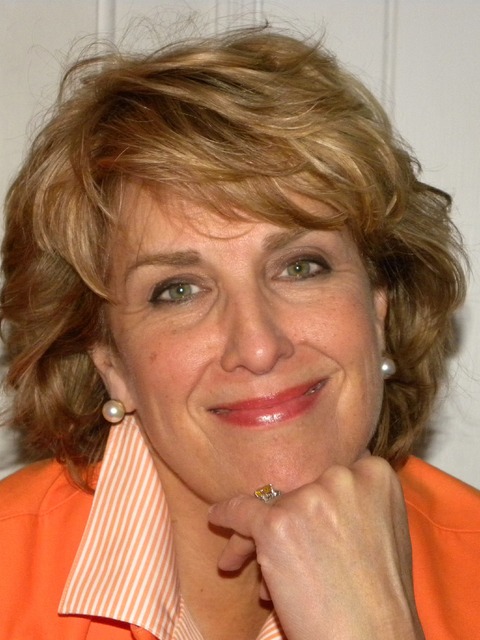 Dear Friends,
We invite you, our global family, to experience a special Easter talk, entitled, "The Week That Changed The World" by bible scholar, Madelon Maupin, at Third Church of Christ, Scientist, in New York City.
Is a 2000+ year old story relevant to an age of nuclear threats and nation-state saber rattling? How did Christ Jesus challenge the prejudices of his time to forever alter the freedom of mankind? Christ Jesus declared, "I came not to send peace, but a sword" (Matt. 10:34).
This man of unspeakable love that knew no gender, age, racial or ethnic biases was nonetheless ready to bring a sword to whatever would limit, imprison or undermine anyone. Our special Easter talk given by Madelon Maupin will delve into this remarkable story and its place in our lives today.
Finding God, Finding Health
Michelle Nanouche
A web-lecture with Michelle Boccanfuso Nanouche, CSB and sponsored by First Church of Christ, Scientist, Bellingham, WA. Recorded on February 27, 2018.
Love without limit, life without fear
Fujiko Signs
Fujiko Signs, CSB, brings out that God, divine Love and Life itself, helps us each day, especially during times of transition.
August 16, 2018
Webinar - Mary Baker Eddy's Legacy, 150 Years of Practical Spirituality
Can Spiritual Perception Bring Healing? A Christian Science talk by Alexandre Fischer, CS
Although Alexandre was born into a family practising Christian Science, he did not embrace it until in his early twenties. He comments "What really got me into it is that I found out that there is no mystery in Christian Science. It is a science. It is logical. It is demonstrable. I started by having a few healings. This was thrilling! Eventually I became a full time Christian Science practitioner." Alexandre is a member of the Christian Science Board of Lectureship.
Healing 101
An introduction to healing from a Christian Science perspective.
David Hohle, CSB – "Time is Not a Factor in Your Life"
Lari Snorek-Yates, CS – "The Healing Power of Stillness"
Christie Hanzlik, CS – "You Are the Light of the World"
Nate Frederick, CS – "Learn to Pray and Heal (A Spiritual Adventure)"
Chet Manchester, CSB – "Mary Baker Eddy, Heart of a Healer"
Video Lecture
A Conversation with Mary Baker Eddy
A 30 minute video presented by Chet Manchester and Anne Early.
Sponsored by First Church of Christ, Scientist - Edmonton
Historical Lectures
Listen to Historical Recordings of Christian Science Lectures
During the 1960's, Christian Science lectures were frequently broadcast in the New York City area. Many of them were recorded on reel-to-reel tape, which you may now enjoy. Visitors to our site have also contributed many new lectures. We have added a few lectures which use a synthesized, computer-generated voice. The lectures date from 1922 or earlier, and were printed in media such as the newspapers and journals of the time. You may notice some imperfections in the text-to-speech conversion, but hopefully the message will come through.
Click here to access the lectures.